What to Expect
All learning is completed in a small group with an experienced teacher who is also a qualified nurse.
Our training spaces are custom-built and offer state of the art simulation equipment.
You will receive the on the job clinical placement experience in our Certificate III and Diploma courses to help further develop your clinical skills and transfer the theory into practice.
You will have all access to all course resources electronically through our modern Moodle Learning system.
We will work closely with you to grow your skills.
Expect to earn a qualification that is recognised nationally and that has already earned the respect of the Tasmanian Health Industry.
HERC Policies for Students
Many aspects of our relationship with our students are governed by clear, fair  and consistent policies. These policies are published in our Student Policy Handbook. You are encouraged to read and understand your rights and responsibilities as a student at HERC.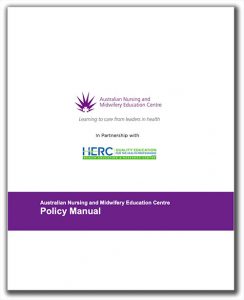 Click Here – ANMEC HERC Policy Manual
Moodle login – Student Access to Learning Management System (LMS)